Better Homes – Magnificent in Mykonos
---
Better Homes interviewed our Founder Ioannis Kalesakis for their May issue covering the section 'Design Inspiration '. Here are a few outtakes:
"A range of modern and chic villas, as well as rustic, vintage types"
The stunning backdrop of the sea, white and blue tones, and clear blue skies – the natural features of Greece, all of which served as inspiration for the stunning Villa Sauria and the Villa Mourzika in Mykonos.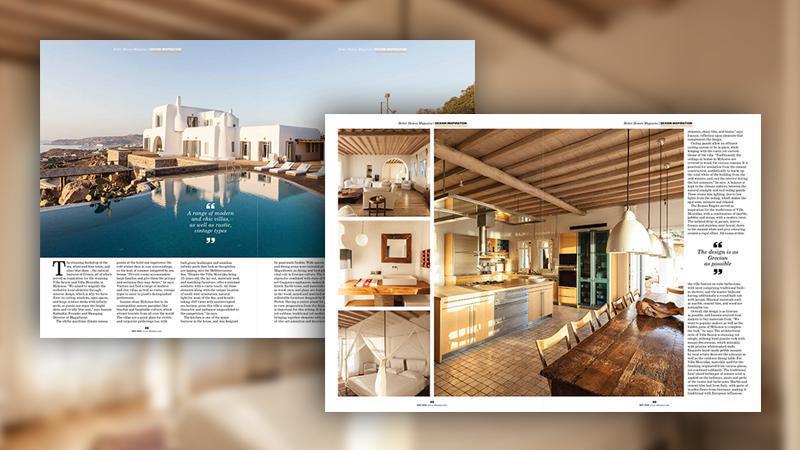 Screenshots of the article of the Better Homes May 2016 issue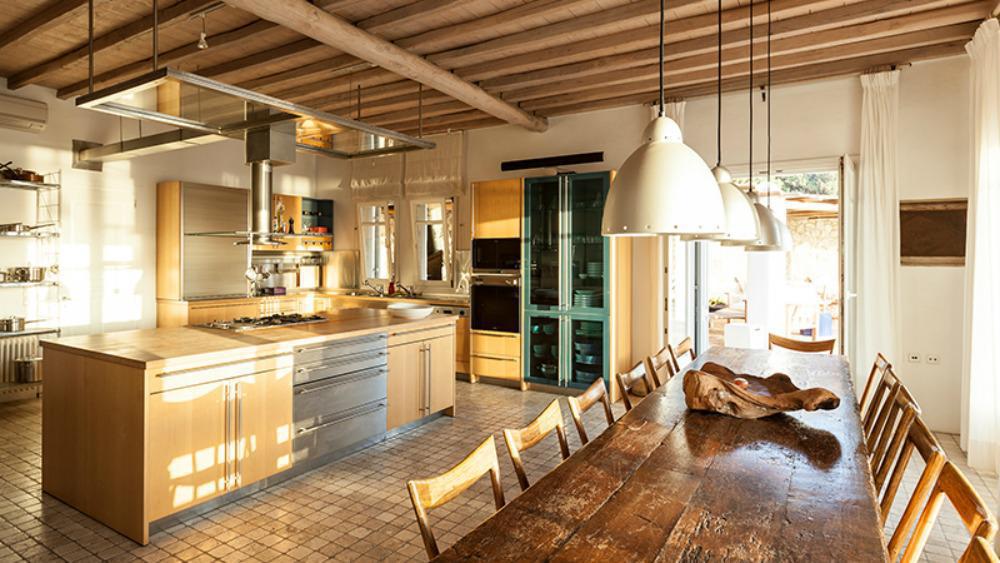 From Magnificents Villa Portfolio – Villa Mourzikas spacious rustic kitchen
"We aimed to magnify the authentic local elements through interior design, which is why we have floor-to-ceiling windows, open spaces, and large outdoor decks with infinity pools, so guests can enjoy the bright skies and vividly blue seas," says Ioannis Kalesakis, Founder and Managing Director of Magnificent.