Forbes Middle East Travel Guide 2016 – we are 1 of 4 selected in the section luxury
---
"Have It Your Way" – Forbes Middle East Travel Guide 2016
Forbes Middle East chose Magnificent among 3 other agencies to be worth introducing in the section "Luxury" in their Travel Guide 2016  – here are some outtakes of what they say about Magnificent.
Away from the online agencies, the airport queues and the crowded beaches, there's a new way of holidaying. Tailor-made, luxury, private—if you've got the means you can have everything your heart desires, at your beck and call.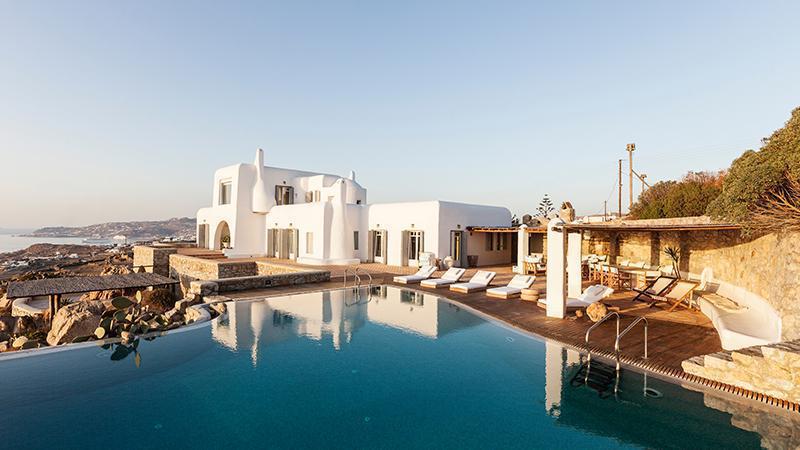 Villa Mourzika one of Magnificents Villa Portfolio.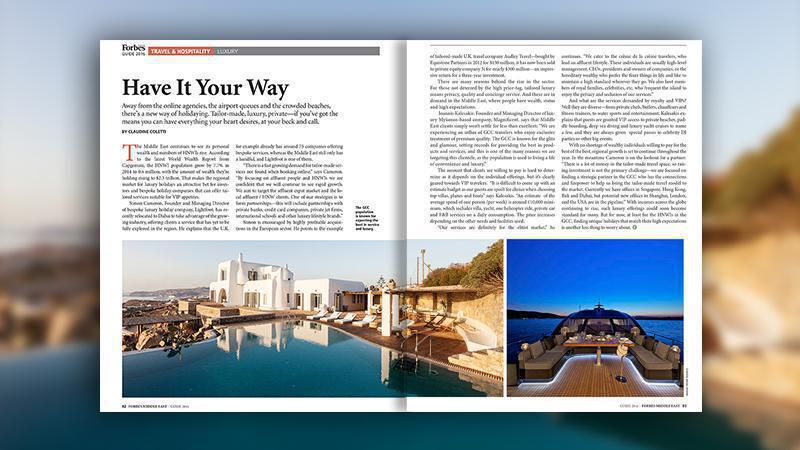 Double page of the article
Ioannis Kalesakis, Founder and Managing Director of luxury Mykonos-based company, Magnificent, says that Middle East clients simply won't settle for less than excellent: "We are experiencing an influx of GCC travelers who enjoy exclusive treatment of premium quality. The GCC is known for the glitz and glamour, setting records for providing the best in products and services, and this is one of the many reasons we are targeting this clientele, as the population is used to living a life of convenience and luxury. Our services are definitely for the elitist market," he continues. "We cater to the crème de la crème travellers, who lead an affluent lifestyle. These individuals are usually high-level management, CEOs, presidents and owners of companies, or the hereditary wealthy who prefer the finer things in life and like to maintain a high standard wherever they go. We also host members of royal families, celebrities, etc. who frequent the island to enjoy the privacy and seclusion of our services."
Find the issue "Travel Guide 2016" of May 2016 here
Writer Claudine Coletti of Forbes Middle East